After the first products were born and evolved through the self-application of Phil Maltese in form and functionality, increased the demands on the various products.

A combo serves a completely different purpose than a mask cushion or a clavicle protection. It was obvious to improve the material itself. Thus, the gel of the second generation was developed, which was better adapted to the different requirements, without having to also use different gel or several strengths.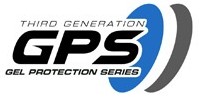 Meanwhile, all the products on the 3rd generation based with a very high absorption rate, good adaptability and flexibility, fast response adaptation in the original shape (better than any memory foam) and the best thing in obtaining the recent performance, it has also become easier and so this saves additional power of the athletes!

But this trend continues!